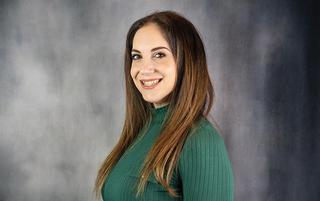 Marika Feuerstein
Senior Sales Associate Brookline/Newton Office
617-566-8379
About Marika
Marika's long list of glowing client testimonials speaks for themselves.
"Treats clients like family."
"Knows the marketplace."
"Educates her clients and walks beside them through the entire process."
"A rock star who gets things done!"
When it comes to real estate in Brookline, Boston and MetroWest, nobody does it better than Marika Feuerstein. A lifelong resident, her local, encyclopedic knowledge and deep community connections are simply beyond comparison. As a result of her experience, she understands the market, she is smart, organized, always accessible, and super-responsive. Marika attended The Maimonides School in Brookline and continues her involvement in the Jewish community through hosting various events and finding ways to give back.
Marika is well-versed in working with sellers, buyers, landlords, investors, and agents and has earned a reputation for her flawless management and execution of every detail of the process. She works with grace and poise to drive success on both sides of the transaction. No matter what the clients' needs or budget, she listens and has great intuition leading to a unique ability to find the "perfect fit" for each and every client. As part of her core belief in client care and education, Marika hosts "First-Time Home Buyer" seminars as well as "Renting in Boston" town halls for local college students several times a year.
Marika brings a strong sense of community to all her business dealings. Outside of her business, her social involvement is recognized by invitations to speak on the 1840 Podcast and other outlets where she has shared the well-known story of the generosity of Aaron Feuerstein – her beloved "Zady" -- and her personal weight-loss journey that is the catalyst for the "healthy choice" cookie, Sweet Finale, in which she is a passive partner in the company. Her voice combines her love of the community, familial heritage, creative spirit, personal and emotional health, and her deep knowledge of the Boston and MetroWest real estate markets, which can be heard over podcasts, at networking events, holiday parties, and speaking engagements nationwide.
Buying or selling, Marika strategizes with her clients to determine the best approach. She knows how to make minor investments that will pay off, how to stage a home for optimal appeal, when to renovate a space that has potential, and she is "spot-on" in terms of pricing and timing a home or rental for a competitive advantage in the market. Client success is her priority and the reviews are unanimous: Marika puts her clients first - always. Marika has been a recipient of the Sterling Society Award, for excellence in sales.
Marika lives in Brookline with her adorable dog, Dot.
Click below to see a sampling of the current offerings being marketed by Marika:
Real Estate Listings